For a feast that feeds the eye and ear in equal measure, it's hard to beat the unique fusion of performance poetry and figurative painting in
Lydia Towsey's
show THE VENUS PAPERS and its companion
Scott Bridgwood
exhibition. For one night only we enjoyed a consummate storyteller and a ravishing smorgasbord in one building. Throw in the wine and cupcakes and it was practically Dionysian.
At the exhibition preview, there was plenty of time to immerse ourselves in the intimate and sensuous world of
Bridgwood's nude sequence
. I can't remember such a compelling 'muse' narrative since I came across
Andrew Wyeth's
Helga paintings. My favourites here were probably the earthy brown 'boxed-in' series but I also loved the cool aqua blue in certain paintings. And how the figures morph from charcoal sketching to broad-wash strokes to knots of solid flesh that insist on their female presence. The exhibition is open till Sunday the 12th February at the Attenborough Arts Centre on Lancaster Road Leicester (or take a peek at Bridgewood's on-line gallery). Gorgeous work.
Credit: Ambrose Musiyiwa
Meanwhile over in the theatre
Lydia Towsey
was impish, seductive, sad, satirical on the turn of a verse-line in her
VENUS PAPERS show
. Her deft performance took in a range of characters but we were always rooting for her modern washed-up migrant Venus. I loved the props - an ingenious pink plastic sculpture strung with light-bulbs to serve as her
Botticelli 'Birth of Venus'
shell; a pop-up book with scenes from Renaiisance art to Tabloid headlines; and then there were was musical accompaniment, clever sound effects and slapstick murders from her two accomplices David Dhonau and Ola Szmidt. It was a magical hour, an odyssey through memory and contemporary urban landscapes with a woman wholly in command of her craft. The show came courtesy of
Renaissance One
but Towsey's accompanying poetry collection from innovative indie press
Burning Books
is also well worth seeking out.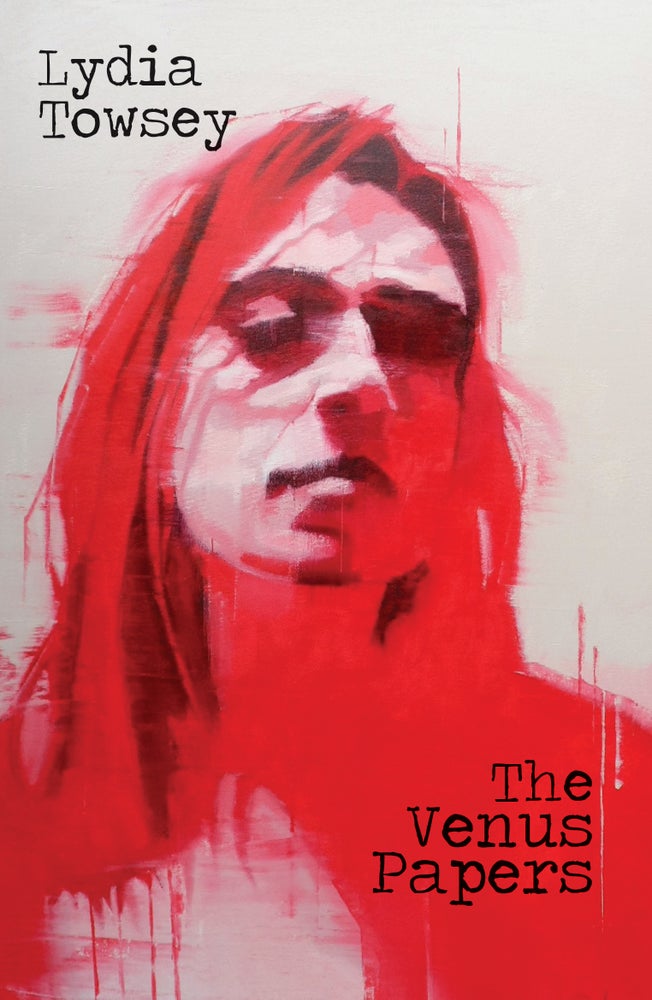 It's a while since I've been up to the
Attenborough Arts Centre
for an event. Sitting in the Princess of Wales Hall always makes me nostalgic because one of my very first shows, 'Stories Drummed to Polar Skies' was staged here. It's a great venue with decent stage, intimate but properly theatrical, and ideal for a poetry performance event like Towsey's. I was delighted to also visit the new Gallery extension which provides much-needed exhibition space for visual art in Leicester. Bridgwood's canvases of his Venus muse had room to breathe here and performance and painting spoke to each other throughout the evening in teasing allusions. Delicious.