The cover of
We Bleed the Same
features a shaven-headed human figure staring out of a large porthole window at an alien planet. It thus promises an old-fashioned space adventure. But the title also alerts to us a story that wears its conscience on its sleeve.
It recalled for me Shylock's urgent cry against racism in '
The Merchant of Venice
': '
If you prick us, do we not bleed?
' We return to this slogan when our protagonist, Danny Parque wakes up in a hospital bed on a Federation ship; the medics are '
blind to the affiliations of our patients
.' Good news for Danny as he's the enemy until proven otherwise. Suffering multiple fractures and radiation sickness, he's already been through the wars and his mettle thoroughly tested. He started in chapter one as a Government Press Officer living a cushy life on the Imperial planet of LaMarque. But when the Governor proposed a return '
to the gulag
' for the planet's uranium miners, Danny risked all and soon found himself outlawed. It's a theme that recurs throughout the novel. Later during his sentence aboard an Imperial Navy ship, his mentor 'the Yak', recalls his own moment of truth:
'Ijjalion happened … I held my soul in my hands … and I had to decide what colour it was. We were at the Gates of Hell and Cavendish pushed us through.'
For months Danny tries to find out '
What happened at Ijjalion?'
but no-one will tell him. When the answer comes mid-way through the novel we see why the Yak shuddered at the memory. It is a powerful scene worth waiting for which evokes crimes against humanity that are all too familiar in our own time and world.
It is in the early chapters when Danny adjusts to life as a '
puniserve'
(or 'puny')and a '
noob
' (newbie) aboard a battleship that the energy of the novel really picked up for me. Danny is a prisoner working off his time but this former bureaucrat makes friendships and learns to negotiate his way round the ship's pathways as well as the social dynamics. Wilkinson is brilliant at evoking the atmosphere of a group of men on a long-haul mission. The dialogue crackles with slang and sarcasm. Danny works as a '
beaner'
or combat-messenger, so-called because while
'most of us are safely strapped into our chairs at combat stations … you get to rattle around like a bean in an empty can
.' On board a whole cast of complex, vivid characters jostle for our attention and sympathies as they bicker and compete in the closed hierarchy of a battleship squadron. There is humour and plenty of sub-plots to thicken the intrigue. It reminded me of the gritty naturalism of the re-incarnated
BattlestarGalactica
TV series
.
You can hear the creaking of those metal bulwarks and smell the stale air of their sleeping quarters.
And like that TV series, David Wilkinson also does peril and bloody battle scenes with great conviction.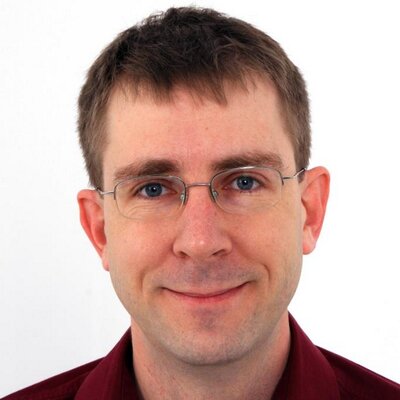 So why didn't the opening chapters work so well for me? I did feel the protagonist's first moral crisis was rather rushed and I likewise found the figure of his La Marque girlfriend Sandie rather flat and perfunctory – it didn't feel as if he was losing much by being torn away from her and his home-world. Perhaps I might have thought Wilkinson was less confident in his female characters till we got to his hero's stint on the Federation ship where he encounters a number of compelling women with fascinating back-stories. A major, an interrogator, a '
bunkie
' – they each challenge and change Danny in different ways. I was impressed that this 2
nd
act of the novel opens a whole new world that is just as vividly realised and engaging as the Empire ship. And the moral compass Danny thought he had held onto now starts twitching in wholly different directions as his 'captors' persuade him to take sides with the Federation. The mission to Ijjalion will clinch it. But while Danny keeps searching out who to trust, the author is probing the humanity, messy and vulnerable as it is, of each of his characters.
The character arc of Danny is certainly satisfying as he develops from a rather shallow Governor's assistant to a critical, questioning man of action at the front-line of two competing empires. However I think the author could trust his readers more to reach these conclusions and judge the hero for ourselves. Quite frequently, other characters step in to pronounce on David's moral fibre in case we've missed the point:
'You had it all and made a stand. And then every-time you came to a crisis, you've chosen what you think is the morally right path …
' The plotting is ambitious in scale as the action moves through four different planets or ships, each bringing further revelations and tests of loyalty for Danny. If the section on the world of Engalise seems to digress somewhat, it is clearly laying the groundwork of interplanetary histories and divergent cultures that will sustain multiple narratives of 'the Angelican saga' to come. (Unsurprisingly, on the publisher's author page Wilkinson lists Isaac Asimov with his masterly 'Foundation Trilogy' as an early influence.) So a word to the editors at Inspired Quill Publishing – I'd have loved a glossary for some of this that I could refer back to. But the pace picks up as Danny and his new Federation comrades head '
home'
to La Marque for a show-down. A very well-executed invasion scene, lots of twists and reversals, jet fire and sonic booms and a cavalry of horses all bring the rollicking adventure to a shocking and suitably thoughtful conclusion.
In the parlance of the novel, this writer is a
'noob
' but certainly no '
puny
'. The writing grows and matures much as its hero does. It finds its stride some way in and goes on to earn its place in the stellar fleet of spaceship sagas that thicken the skies of our sci-fi universe. The intricacy of its world building, the dark themes of political conspiracy and state repression, the heartfelt conflicts of its characters are all sure to bring readers back. I can only hope the sequel will excavate more of the history of these feuding galactic empires, as well as their hard-fought futures. All in all, it was a well-crafted and enjoyable debut from Wilkinson and when Danny dusts himself down, he surely has plenty more to deliver as the hero of an unfolding epic. If you like your science-fiction intelligent and intense, this is one saga to follow.