This book is shockingly well-written. Think Dante's
Inferno
with an undertow of Stevenson's
Jekyll & Hyde
, bundled into a respectably precise historical novel. The second in
Pat Barker's WW1
Regeneration trilogy
, it quickly outstrips the first novel in its revelations about a war we think we know and in its power to move and unnerve us.
The
first book
,
Regeneration
was fascinating in its insights into the world of Craiglockhart's military mental hospital and the pioneering treatment of the true-life
Dr. Rivers
. If you've been impressed and scarred by the poetry of Sassoon and
Owen
, you'll relish the portrayal of their friendship in this brief haven from the Front. I hadn't realised Owen's poetry was rooted in River's 'dream therapy' as well as Sassoon's editorial eye. The novel probes how the British Establishment declared Sassoon temporarily insane rather than deal with his powerful
Declaration Against the War
and traces the collusion of his humane and conflicted doctor with that process. I like very much in this novel that we only revisit the landscape of the war itself through the men's night-terrors and memories ceded under hypnosis. Their phobias speak far more loudly than their mutism or stumbled confessions; such as the man who cannot eat at all after his front-line encounter with another man's guts. This distancing device actually made the battle scenes far more terrifying.
But
'Eye in the Door'
is a darker beast, if that seems possible, after the trench-bound nightmares of River's patients in
Craiglockhart
. In the second novel, Barker has melded her forensic period research with her considerable powers as a storyteller to surprise us with a Home Front that is as dystopian as the hell of No Man's Land. This is the world of MI5's pre-cursor, the 'dirty war' of propaganda and spying. As much as Rivers is
applying early Freudian techniques
to helping his patients defuse their post-traumatic stress, so Barker is probing the twisted psyche of a nation at war with itself. Her story pulls in two landmark court cases that defined the neuroses of an age - the rigged trial of a
working-class pacifist woman
for allegedly planning the murder of Lloyd George - and a
libel trial
in which '47,000' of Britain's elite were reckoned to be colluding with the Germans for fear of being exposed as 'sodomites' and 'degenerates'. Barker is very astute about how the cult of masculinity in WW1 threw up this frantically homophobic backlash during the most intense years of the war. Episodes detailing the brutality meted out to conchies and strike-leaders broaden the picture of a state ruthlessly suppressing dissent with some positively Orwellian scenes in prison cells.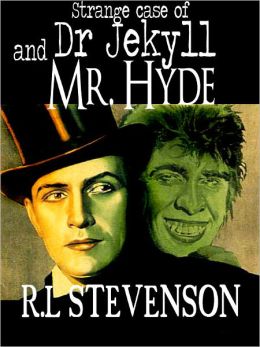 However that's just the backdrop - because what really rivets us is the figure of
Billy Prior
, a soldier home on sick leave, roped into the intelligence service while he struggles to digest the horror that caused his breakdown. Prior proves to be a far more compelling protagonist than Sassoon. A working-class man who achieved officer rank, he is now thrust into the company of the class he so despises. A bitter, angry, caustic yet ambitious soldier, he is secretly terrified by his own hatred of civilians and the violence he senses simmering beneath the surface. To add to his self-loathing, his sexuality is also urgent and aggressive, veering into the 'deviant' in an episode of 'cottaging' that seems all too familiar. Rivers is the one person who can save him, yet their sessions often flip over into a verbal sparring that threatens to drag the doctor's own traumas into the light.
The novel's feverish atmosphere, all graphic social realism shot through with something almost surreal, is heightened by two powerful motifs. The 'Eye in the Door' is a throwback to the shell-shock incident that first unhinged Prior. But it also alludes to his new role as a spy in the service of an increasingly repressive state. And then there is the
Jekyll and Hyde
allusion, which not only attaches itself to Prior's bouts of memory loss but seems to say something about the whole culture of soldiers disassociating themselves from the violence of combat, as Rivers realises.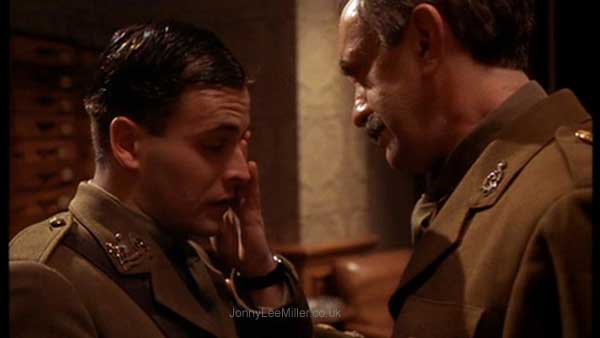 Johnny Lee Miller & Jonathon Pryce as Prior & Rivers in film
The barely contained rage and fear of Prior is a grenade we continually expect to go off in the novel. But he is possibly saner and a good deal more self-aware than the society that has recalled him from the trenches but which will soon re- assess his 'fitness for active service'. Although Barker's war-torn England is a deeply disturbing world, I was reluctant to leave it at the end of this second book and certainly want to see more of both Prior and Rivers in Part Three. Taken as a whole, this trilogy is a towering achievement of storytelling and a fittingly complex response to the catastrophe of the so-called 'Great War'.